Back to top 50 companies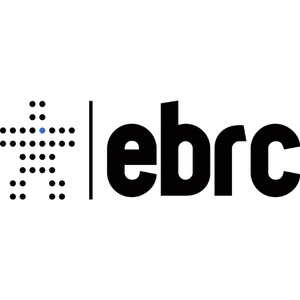 Location : rue Jean Fischbach L-3372 19-23 Leudelange Luxembourg
Contact : +352 26061
Email : marketing.support@ebrc.com
---
POC : Sébastien Genesca
Designation : CEO
---
EBRC (European Business Reliance Centre) 
---
Founded in 2000, EBRC aims at becoming a European Centre of Excellence and Trust Centre in the management and protection of sensitive information.

EBRC has developed a unique value proposition for its clients and partners focused on Trust and Cyber-Resilience: EBRC-Trusted Services Europe.
In order to provide the highest security and quality of service, EBRC has certified its services end-to-end: ISO 27001 (information security), ISO 22301 (business continuity), ISO 20000 (IT service management), ISO 9001 (quality), PCI DSS level 1 (payment security). EBRC meets the financial sector regulation and holds «Professional of the Financial Sector» (PFS) accreditation.
From its three Tier IV certified Data Centers, EBRC operates its own sovereign European cloud, EBRC-Trusted Cloud Europe, offering public, private and hybrid deployment models connected to 100 international destinations. EBRC provides the full range of ICT Managed Services EBRC -Trusted Managed Services. In addition, EBRC offers its EBRC-Trusted Advisory Services ranging from advice in Risk Management, Cyber-Resilience, Cyber-Security, Certifications & Compliance to IT Transformation & Move to the Cloud.
EBRC and its subsidiary Digora, employ over 340 experts and consultants based in Luxembourg, France, Belgium and Morocco.
With a strong historical presence in the international banking and financial sectors, as well as in the healthcare and international institutions markets, EBRC advises and operates clients in sensitive and critical businesses: e-commerce, industry, pharma & biotech, public sector, defense, space, energy, critical operators, large law firms, FinTechs & RegTechs, and sensitive start-ups.
TRUSTED ADVISORY SERVICES
Risk Management, Cyber-Resilience, Business Continuity, Cyber-Security, Crisis Management, Data Centre Advisory, IT Transformation, Cloud Readiness Assessments, Move to the Cloud, ISO certification support, GDPR, Compliance with regulations, …
TRUSTED MANAGED SERVICES
24/24 Agile ICT Outsourcing Services, based on ITIL and international standards and best practices.
TRUSTED CLOUD EUROPE
Fully certified European sovereign Cloud Services, offering 3 deployment models: public, private or hybrid cloud, all operated from EBRC secured Tier IV-certified data centers, connected to 100 international destinations.
TRUSTED SECURITY EUROPE
Security Operations Services (SOC)
TRUSTED RESILIENCE SERVICES
Business Continuity & Recovery Services, Work Area Recovery (800 seats on 2 distant interconnected Recovery Sites), Trading Rooms, Disaster Recovery as a Service (DRaaS), Trusted Backup & Recovery Services (TBRS), Cloud Recovery, Crisis Management.
TRUSTED DATA CENTRE SERVICES
High-availability Data Center Services (3 Tier IV-certified Data Centres – 17.000 sqm IT server space)
100% Green Energy – ESR Commitment - ISO 14001 & ISO 50001 Certifications
Largest neutral carrier hotel in Luxembourg offering large international connectivity
European broadband connectivity (Low latency rates to major European hubs)
Discover EBRC's Vimeo page
here
.
Find 'EBRC (European Business Reliance Centre)' on social network